Shipping information
All international orders are firmly packed for security and shipped via either GLS or UPS, at your choosing and depending on what types of forwarding service are possible for your region. Each time your package is sent, you will be supplied with a tracking number (Track ID) which will allow you to track your package through either the GLS website or UPS website.
The shipment costs are calculated for each order automatically. You will be informed about the shipment costs for your order in the order summary.
All shipment costs include VAT and are calculated in EUR.


GLS General Terms and conditions available here.

More information can be found on www.gls-group.eu
UPS General Terms and conditions available here.

More information can be found on www.ups.com 
---
TO CHECK THE SHIPPING COST FOR UPS, JUST COMPLETE YOUR ORDER AND CHOOSE UPS AS THE FORWARDER. THE SHIPPING COST WILL BE CALCULATED AUTOMATICALLY. IF YOU DO NOT LIKE THE SHIPPING COST, YOU DO NOT HAVE TO CHOOSE THIS FORWARDER AND MAY CHANGE TO GLS
---
IMPORTANT NOTICE: 


Because of the danger posed by air transport, products in the form of pressurized containers shall not be sent by UPS to some regions in Europe. These products include, among others, green gas and CO2 capsule, as well as silicone oils and preservatives in the form of sprays or aerosols. Processing of any orders containing these products will be withheld until further contact with the customer.

The countires and regions where sending of pressurized containers is possible are:
Austria

Belgium

Czech Republic

Denmark (only to area in zip code 50-99)

France (continental only)

Spain (continental only)

Netherlands

Luxembourg

Germany

Portugal (continental only)

Hungary

Great Britain

Italy



If your country/region is not listed on the above list, please do not use UPS for ordering of such dangerous materials. If you do order them anyway, the order will be put on hold and our staff will contact you to consult the possibility of changing the forwarder to GLS.
---
NETHERLANDS - because of the legal status of airsoft in Netherlands, it is necessery to provide a vivid copy (scan or photography) of the NABV membership card when purchasing an airsoft gun replica. This document must be sent each time to nabv@gun-fire.com, in an e-mail containing the purchaser's order number in the subject. This is only necessery when the order contains an airsoft gun replica. Failure to provide such documents will result in the order being withheld until the necessery document is sent by the purchaser.
UK - because of the legal status of airsoft in UK, it is necessery to provide a valid UKARA number when placing an order. This number should be included in the order notes. 
GERMANY - because of the legal status of airsoft in Germany, we do not send airsoft guns nor vital elements of the guns' pneumatic system into Germany. All other wares are sent as normal.
SWEDEN - most of GLS packages are being delivered to Schenker AB Parcel Shops, where they can be collected by customers. Please check where is the nearest Schenker AB Parcel Shop according to your location. For further information please click HERE.
The buyer is required to confirm his age on two levels:

first, through a declaration form on the website, and secondly, by having to choose from among the available methods of payment, none of which is accessible for a person beyond a specific country's legal age (and thus one not having full rights).
Our skilled and experienced team verifies each order in accordance to legal rules governing the target country.

This ensures none of the ordered wares could be considered illegal by that country's authorities.
Shipping of a replica into a country where legal limits regarding the initial muzzle velocity or available modes of fire exist

is only possible after the replica's mechanism is modified in order to abide to the designated country's laws and regulations (by lowering the initial muzzle velocity and/or changing the available modes of firing). Such an operation must be paid for by the ordering customer and only made by the shop's technicians.
Below you will find the regulations concerning shipping of orders within EU
---
All orders sent by GTAC are well protected and forwarded with use of GLS or UPS courier services. The only exception here is Greece, where packages are delivered via UPS courier services due to a faster international transport.

Forwarders enables you to track your package's whereabouts on the GLS Website, or UPS Website allowing you to know precisely where your package is and when it will arrive.

Please note some important rules and information regarding the shipments made by GTAC and forwarded via GLS or UPS.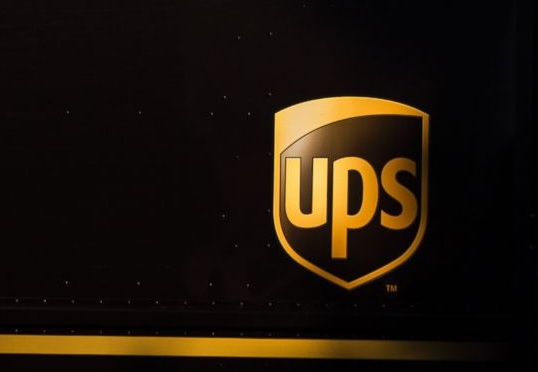 The information about the package being shipped is always sent to the recipient's e-mail address. The message includes a Track ID of the package, and is sent only after the order is fully completed and prepared to be handed over to the courier.
Typical time for the order to be processed, from the moment of receiving the payment until shipment, is no more than 24 hrs.



All provided time limits refer to business days only.




Order processing time is not equal to order delivery time.


Delivery time should be understood as a combined time of order processing (up to 24 hrs) and order forwarding. Please refer to the map at the bottom of this page for more information.


GTAC.pl always confirms your order by sending an e-mail to your address as soon as our staff begins processing your order. The e-mail contains:


full payment information (if you have already paid, please ignore that)
a link allowing you to cancel the order
order code and number, purchase list, cost summary and delivery method

All orders must be paid within 14 days from the moment of placement. Should an order await payment for more than 14 days, GTAC.pl holds the right to cancel the order and marks it as 'false' withut further notice.
 
Should you like to change the delivery address, please contact us via e-mail before making the payment. If the payment has already been made, please contact us by phone immediately under

+48 71 781 58 58

 

. Otherwise, introducing changes to the delivery address might not be possible.


For changes to be made, a valid login and order number must be provided by the buyer. The shop's staff is entitled to ask a few questions to validate the caller's identity.


Orders are sent only if the ordered wares are available in the warehouse.


Should a mistake on the website occur, and an ordered product happens not to be available in the warehouse, the order is put on hold and the shop's staff makes full efforts to contact the buyer - via phone and/or e-mail - to specify, how the order should be handled.


Should contacting the the buyer prove impossible within 14 days, GTAC.pl is entitled to either cancel the order and make a full refund to the buyer's account, or to process the order without the missing item, making a refund of the missing product's worth to the buyer's account.


Changes to the order might be made via phone. Making changes by e-mail might prove unsuccessful - all orders are sent as soon as it is possible, sometimes before the staff has the possibility to read the e-mail.


An order might be cancelled upon the buyer's request, as long as the package has not yet been sent. A sent order cannot be cancelled.


We do not support shipping to overseas regions of European countries. Typical delivery time for countries within Europe is shown on the map below.
---
Shipment and payment FAQ
Question: How long does it take to receive the package?

Answer: The delivery time is a summary of time needed to receive the money and the time GLS needs to arrive at your doorstep. Your order is sent the same day if the money arrives on our account before 10 a.m. CET, and not later than on the next business day if it arrives later.



Question: My bank does not allow international wire transfers. Is there another method of payment?

Answer: Of course. First of all, we accept PayPal payments - the fasteest and easiest way to make a payment. Other methods are i.e. DotPay or PayByNet. You'll find the full list of payment methods available for your country when placing the order.



Question: How will I know that the money has been received and the parcel sent?

Answer: As soon as we receive the money, we will send you an e-mail confirmation of that fact. Also, every change in the order's status (processing, on hold, awaiting payment etc.) will be visible for you in your administrative panel. Of course, you'll be informed via e-mail about that, too.



Question: I'm not sure how much will I have to pay for the products ordered.

Answer: If you are uncertain about the amount you need to pay, please contact us. Our Customer Service is always ready to help. And don't worry - we speak English. Also, please mind that the cost includes not olny the price of the product but also the price of the delivery as well as fees for special payment methods, like i.e. PayPal or DotPay.



Question: I don't like the product I've ordered. Is there a way to return it and ask for a refund?

Answer: Of course. If you have changed your mind or the product is not quite what you have expected, you may send it back within 10 days from the day of receiving the parcel. The product should not be used (though testing the product is of course not forbidden). Before sending the package back, please contact our Customer Service for details.



Question: I have a different problem. How can I contact you?

Answer: Feel free to call us or write an e-mail at sales@gun-fire.com